World
The potential that the world needs (and wastes) | horizon 4.0
"Oh, if they had given him studies…", he said to himself before a brilliant mind or an iron will when studying was a luxury. Today the phrase should be reconverted: "If he had studied some STEM discipline…".
East "what if" comes to mind: some studies calculate that there are more than 300,000 technological vacancies in a Spain of endemic unemployment. And, according to the United Nations, only 30% of university students globally study STEM (science, technology, engineering, mathematics) careers.
According to the Organization for Economic Cooperation and Development (OECD), there would be 608,000 more entrepreneurs in Spain if three sectors of the population had it easier in a more favorable environment: young people, seniors and women. They would correspond to 60% of those companies that could have been and were not. "Disappeared", says the institution. We extrapolate this phenomenon to the entire OECD and the figure is impressive: 35 million, nine in the European Union.
6.6 million female scientists and engineers
This is not a static deficiency, a recent Eurostat report shows progress, although uneven depending on the country. In 2020, 254,000 new scientists and engineers were incorporated and there are already almost 6.6 million in the European Union, although considerably more are employed in the service sector (46%) than in the manufacturing sector (22%). Surprise, Spain is already, along with Norway and Sweden, one of the community nations where the percentage of them in science and engineering careers is equal to or greater than theirs.
In any case, there is still a gap to fill in the incorporation of women into companies that produce technology or use it intensely to manufacture, that is, the best gold mine for those well-paid technical professions because their supply does not cover demand.
The directors and entrepreneurs in this report talk about the socioeconomic opportunity to promote this female talent, the generic topic that they will address at the Barcelona Woman Acceleration Week (BWAW, March 8, 9 and 10), organized by the Consorci de la Zona Franca de Barcelona (CZFB) and the Incyde Foundation. Talent not only in quantity, but in quality for its contribution to more diverse teams.
Investment in diversity
Laura Baena, "bad mother of three good daughters" and founder of the Malasmadres Club -a pro-conciliation battering ram with 17 awards and more than a million followers-, agrees with the International Labor Organization (ILO) when she calculates the increase in 20% average income in more egalitarian companies.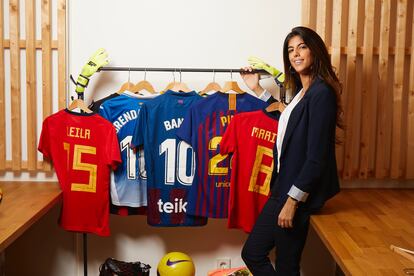 "Women exercise, to a greater extent and in a more conscious way, values ​​such as empathy and example, we weave networks of sisterhood that help a lot when we undertake. Men are more executives, and it's important, but the team is key, for me the team is above profitability," says Baena. Don't her words summon men to develop those qualities to complete human roundness and improve their professional profile?
"Competitiveness increases naturally if doors are not closed and decisions are based on the ability and not on the gender of the candidates," explains Carlota Planas. Elite soccer player, coach, scout, journalist collaborating with Ace, graduated in Business Administration and Management and founder, among others, of Unik Sports Management, the first representation agency run by a woman in Spain. And she was a compulsive typist: during her first weeks at her agency she sent more than two thousand emails in search of sponsorship, "only 10 or 15 responded ″.
More than 40% of the women who undertake in Spain do so purely for work-life balance. When we have children, sometimes it is the only way out so as not to lose our professional self

Laura Baena, founder of the Malasmadres Club
Alejandra G. Atienza is pursuing an industrial doctorate at the startup MiWEndo Solutions, presides over the Young IT Girls association and sums up diverse investment in one sentence: "Any industry 4.0 that incorporates more women will open up to the reality of the entire population to respond to the needs of the entire population, it will be more competitive".
Warriors without being psychopaths
"The professional and intellectual capacity of the human being does not depend on sex, but we can be partly different because of how we use our emotional side with respect to the rational one," explains Sira Coba, founder and CEO of Shazura, the North American artificial intelligence and recognition company of images where he invested his previous experience in the military sector.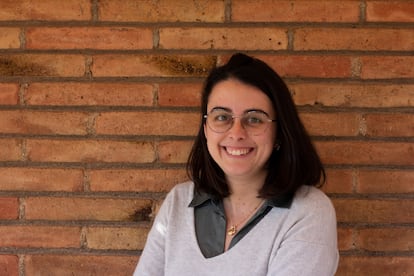 Today it applies, for example, to the ability to see and decide of autonomous cars. "Generally women, due to our nature of procreation or whatever, make decisions from a perspective of human responsibility, in the long term and also taking into account our emotional side. That does not mean that we are not tough, great strategists or persevering and pragmatic, but that we can be very warriors without having to be psychopaths. Isn't it an advantage to add both sides, the rational and the emotional, if emotions are intrinsic to all people?
Although it may seem like a contradiction, family difficulties stimulate professional entrepreneurship… female. According to Baena, in Spain "more than 40% of the women who start a business do so purely for work-life balance. When we have children, sometimes it is the only way out so as not to lose our professional self". That private push needs more public support as investment in human capital. "If you're your own boss and have flexibility, it seems like you don't need help. But this is not the case, there is not enough support or formal networks, that is why so many projects fail. We self-employed mothers are abandoned".
Ignorance of the great variety of professional opportunities prevents young people from knowing if they are interested in technology

Alejandra G. Atienza, President of Young IT Girls
Planas agrees that there is little financing and too many taxes —with the intention of multiplying in the tax reform project—, another contradiction because "startups are proving to be great allies of the economic recovery". That ability to reinvent itself or the sacrifice of "risking all the savings to start a business" needs encouragement, not tax suffocation.
Reconciliation is competitive
Another labor model is possible, more flexible, sustainable, reconcilable, ergo productive, and women are key to designing it, says Baena. "It would benefit all of society, let's not forget our serious demographic replacement problem. We must change a model that forces you to choose between being a mother or a manager, if we continue to focus on hours, excessive control and presence, we will always be the weakest rival and we will accept a huge flight of female talent. Particularly in a technological sector called, if it is not already, to be the total dominant: "It is key to be represented in that universe that men build again."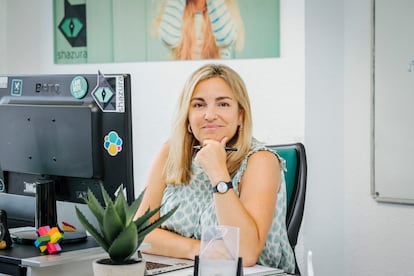 Although in some European countries the incorporation of women into technological professions is advancing, for Atienza prejudices continue to weigh. "That if technological careers are very difficult, that if you need to be a genius, that they are more for men…". That is why IT Young Girls is dedicated to spreading anchor references, examples of leading women in science and technology. "Although the number of girls in these races is increasing, I don't see it moving into leadership positions especially. Perhaps all the effort that institutions and media dedicate during February and March should be done throughout the year, perseverance is needed to normalize.
Some of these biases —that they are intractable disciplines or are not accessible from intermediate level professional training— also fuel the male technological gap, dissuading men from opting for employment 4.0. "Ignorance of the great variety of professional opportunities prevents young people from knowing if they are interested in technology", completes Atienza. Unemployment rate for people under 25 years of age in Spain? Around 30%, parity.
Sira Coba does not believe that there is a bottleneck in technological talent, at least in Spain, "Eurostat data from a few days ago leave no doubt". "I believe that there is nothing more personal than your work, it is a matter of personal tastes and preferences, not of barriers that I have not experienced in more than 20 years of professional career. It is not necessary to educate girls to study STEM careers, but to inspire everyone, boys and girls, to study what they truly believe in and are passionate about. If it is something that they enjoy and dream about, that they do well and can make a living from it, it will be much better for them, and it will be for us".
For Coba it is crucial to shorten the distance between what you study and what you work on. "In the United States there is a lot of relationship between universities and companies, but in Europe the new generations come out with less preparation for working life, they are further from reality." Solutions? In addition to technological training aimed at this reality, "educate in responsibility, in adding value, in reasoning and solving problems, in which competition exists and is healthy. In understanding and accepting that nobody will give them anything done and they will have to fight for what they want.
Barcelona Woman Acceleration Week (BWAW)
The economic impact of the gender gap in Spanish employment is around 202,000 million euros, according to PwC. "We cannot allow ourselves any type of labor or social discrimination, the industry would improve with a greater female presence, it would have a different perspective that sometimes, as the ILO says, improves results", explains Blanca Sorigué, general director of the Consorci de la Zona Franca de Barcelona (CZFB), which organizes the BWAW from March 8 to 10 to stimulate, through a joint debate, gender equality in the local, national and global industry.
"It is an opportunity to show that there are successful women in any profession and to share solutions to overcome barriers, especially in the most masculinized activities," says Sorigué. For example? "Knowing better how sectors such as industry and logistics have evolved and all the job opportunities they offer would help young women to consider STEM professions among their options. Training and dissemination are essential".