World
The rise in the minimum wage and the fall in the number of workers in ERTE increased the cost of labor in the final stretch of 2021 | Economy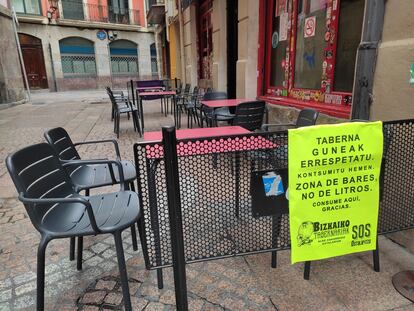 The increase in the minimum interprofessional salary (SMI) last September and the lower presence of the Temporary Employment Regulation Files (ERTE), due to the improvement in the health situation, caused an increase in the cost per hour worked of 1.2 % in the fourth quarter of 2021 with respect to the records of the previous year. This rise occurred as a result of the increase in wage costs (+1.8%), according to the harmonized labor cost index (ICLA) that the National Statistics Institute (INE) published this Thursday.
The government and unions agreed in the middle of last September to increase the minimum wage by 15 euros – the employers' association dropped -, until it reached 965 per month (divided into 14 payments). This rise forced many companies to readjust their salary scales, which were forced to grow, and, therefore, the labor cost also increased. Eliminating seasonal and calendar effects, the annual variation in cost per hour was 0.6% according to the INE.
Based on data from the Ministry of Inclusion, Social Security and Migration, in the fourth quarter of 2021, between the months of October and December, the number of workers affected by an ERTE fell by just over 90,000 people (the year ended with 102,548), thanks to the gradual recovery of activity. The disappearance of this public buffer brought with it the withdrawal of the contribution of the exemptions in the payment of Social Security contributions from which the companies covered by the ERTE benefited.
Despite the general improvement, not all activities ended the year in the same way, nor were all companies able to gradually recover their suspended workers. Where the labor cost rose the most was in those activities related to information and communications (+3.9%), administrative (+3.3%) and commerce (+3.1%). On the opposite side, those that marked the sharpest declines were extractive industries (-4.1%), artistic, recreational and entertainment activities (-3%), education (-2.8%), and hospitality (-2%).
Unequal affectation
Within the register of labor costs, different components are disaggregated, among which is the salary cost. Taking this factor into account independently, the data provided by the INE study vary very slightly. Those activities that increased the most were also those related to information and communications (+4.7%), administrative (+4%) and commerce (+3.8%); while the most important decrease was in education (-2.1%), artistic, recreational and entertainment activities (-1.5%) and construction (-1.3%).
He knows in depth all the sides of the coin.
subscribe
"The evolution of the different sections of activity reflects the degree of affectation of the very special situation derived from the pandemic and the measures put in place to contain it," clarifies the INE. "In general, during the fourth quarter of 2021 there has been a lower incidence of ERTEs in all economic activities, giving rise to an increase in salary costs in most of them and, to a lesser extent, in other costs, such as consequence of the exonerations in social contributions", he concludes.