World
The industry warns of possible relocation of production | companies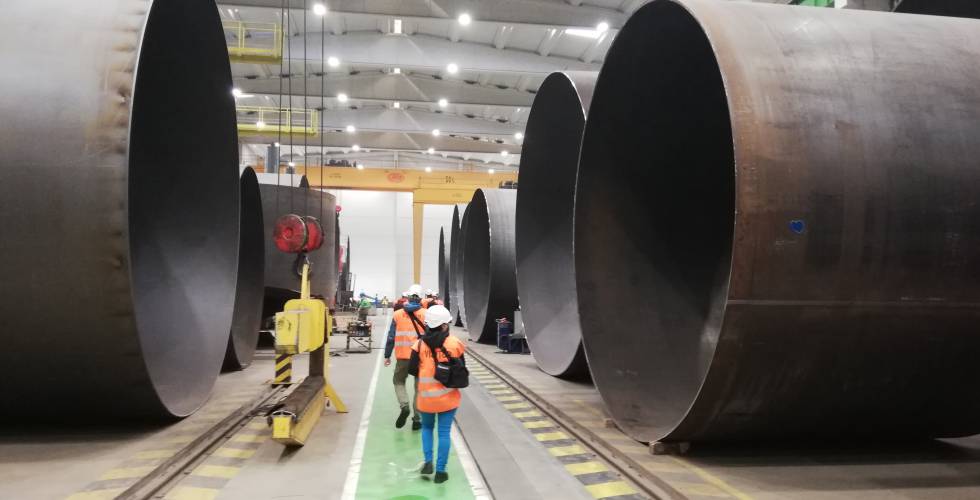 The industry raises its level of alert against the rise in electricity prices, which together with the hyper inflation of raw materials such as gas and nickel are pushing the manufacturing sector to the limit. The companies warn of possible relocation of production outside of Spain if the situation does not change. Those who have not stopped and begun to apply Employment Regulation Files (ERTEs), such as the steel companies ArcelorMittal and Acerinox, continue to monitor their processes as much as possible to operate only during off-peak hours, for example at night, when electricity rates drop something. Cases of Celsa, Sidenor and Olarra, also steel manufacturers with electric arc furnaces.
One of what is added to the list of stops that gets fatter every day is Cementos Portland. It has suspended the activity of the ovens of its six factories in Spain, spread over half a dozen autonomous communities. A resolution that affects 800 workers. For now, Portland will not activate the ERTE resource.
Against this background, the entire industry launched a general outcry against the electricity pricing system. In a message in which almost all the associations of the manufacturing sector participated. They called on the government to propose an "urgent decision" in the council of ministers for the reform of the marginalist electricity market, "while the energy crisis lasts." They ask to decouple the price of fossil fuels when setting the electricity rate.
It is a proposal that they consider to be "the only viable measure with an impact to be able to maintain industrial activity and employment." The message is signed by the Unesid, Aege, Fade, Ascer, Femetal, Confemetal, Feique and AGI Campo de Gibraltar associations.
These electro-intensive consumers remember "the never-before-seen escalation in prices", which on March 8 reached 547 euros per MW hour. With 200 euros, the president of Aege, José Antonio Jainaga, warned in October of last year that with that rate "many companies were going to the hole."
In addition to ArcelorMittal and Acerinox, Celsa, Megasa, Ferroglobe and Siderúrgica Balboa have also stopped part of their facilities. From the steel association Unesid, in which these companies are integrated, they warn that "they will be forced to launch ERTEs", in addition to the aforementioned possibility of "relocation of production", if the situation "does not straighten out in the next days". Other groups, such as Asturiana del Zinc, have reduced their activity to a minimum.
From the steel industry, the problem extends to non-ferrous metallurgy, chemistry, industrial gases, paper mills and glass manufacturers, among others.
80% of the industry is exposed to the daily price fluctuations of the electricity market. An approach that has worked until the current crisis. Groups begin to sign long-term power supplies (known as PPAs).
In relation to the inflation of the cost of raw materials, Acerinox has stopped buying nickel, the raw material that is essential to produce stainless steel and whose price has increased fivefold, to 100,000 dollars per ton.