World
The CNMC fines ArcelorMittal, Sidenor and Balboa 24 million for forming a cartel in the scrap market | Economy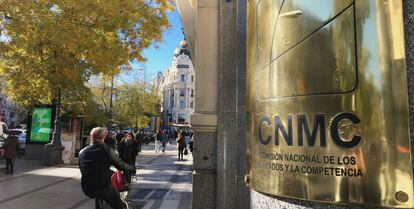 The National Markets and Competition Commission (CNMC) has fined the steel companies ArcelorMittal, Sidenor and Balboa 24 million euros for two very serious infractions in the scrap purchase market in Spain. As reported on Monday by the CNMC, these companies revealed information to each other about the prices they would offer to suppliers of ferrous scrap. In addition, they shared data on the technical stoppages of their facilities in order to anticipate future demand for scrap, and they exchanged information on the prices of third-party competitors obtained from their suppliers, which was not yet public to the market.
The Competition investigation began with anonymous information sent to the European Commission about the possible existence of a cartel in the scrap purchase market. In November 2018 and March 2020, the CNMC carried out home inspections at the headquarters of various steel companies. Subsequently, in July 2020, the body opened a sanctioning file against several companies in the sector for restrictive practices of competition. The exchanges of information took place, on the one hand, between AG Siderúrgica Balboa (Balboa) and Sidenor Aceros Especiales (Sidenor) and, on the other hand, between Sidenor and Arcelormittal Aceralia Basque Holding.
In total, the fines imposed amount to 24 million for two infractions consisting of anti-competitive exchanges of information in the market for the purchase of ferrous scrap. During the investigation of the sanctioning file, the CNMC has proven that Balboa, Arcelormittal and Sidenor exchanged "commercially sensitive" information, which allowed them to "align their behavior" and guarantee the supply of scrap without submitting to market discipline.
In addition to the three companies mentioned, the responsibility of the parent companies Arcelormittal Spain Holding, Clerbil and Grupo Gallardo Balboa has been declared. In the case of Balboa, his fine has been reduced to 670,000 euros, as a 50% reduction has been applied due to the collaboration of its parent company Gallardo Balboa within the framework of the CNMC Clemency Program. This program allows companies that are part of a cartel and inform the Competition Authority of its existence, exemption from payment of the fine that may correspond or a reduction in its amount, if the Authority was already aware of the cartel. and if the companies provide evidence.
He knows in depth all the sides of the coin.
subscribe