World
Santander and Blackstone refinance the 6,000 million debt of the real estate agency Quasar | Companies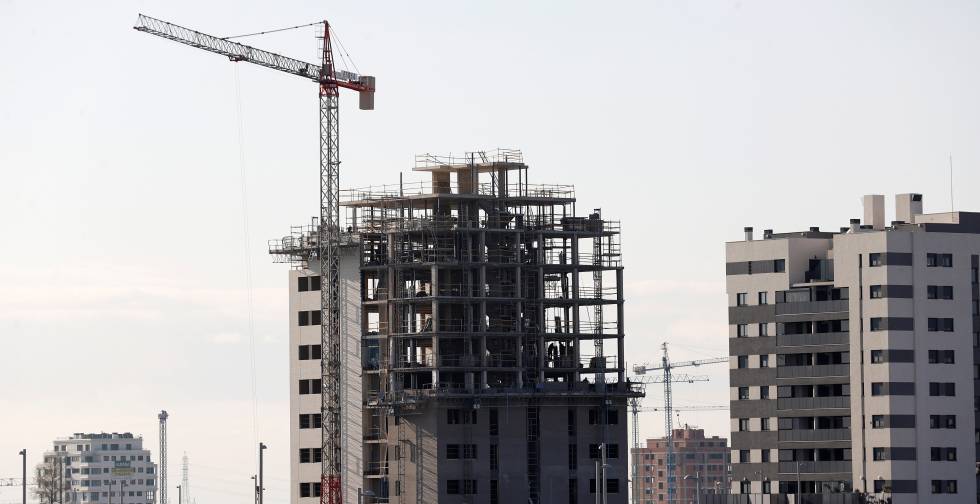 Blackstone and Santander have obtained an oxygen balloon from the bank for the real estate company that manages the Popular brick. Quasar Project – the company that brings together these assets from Banco Popular and which accounts for most of the management of the Aliseda servicer – has agreed with its financial entities to postpone the maturities of loans for just under 6,000 million euros, according to sources financial.
Shortly after taking over Popular, Santander agreed to sell the main ballast it inherited from the Spanish bank, its exposure to bricks, valued in books at around 30,000 million. The bank transferred 51% of these assets to Blackstone and valued the company at €10.3 billion. To finance the operation, they signed a loan of 7,332 million euros.
Although a small part of the credit has already been paid by the company, most of this debt, specifically 4,500 million, expired next year. The company has now signed this new agreement with the bank to extend the maturity of the credit, which currently amounts to close to 6,000 million. The company obtains three more years of margin and the debt will expire in 2026. Morgan Stanley and Deutsche Bank are the entities that coordinate the loan, where JP Morgan and Bank of America also participate.
According to Quasar's latest annual accounts, those of 2020, the interest rate on this debt is at the one-year Euribor (-0.335% on average during the month of February) plus a spread of 3.15%, extendable to 3 .25% from 2021. In 2020 the company paid 202 million euros for the interest on this loan.
In addition, Santander and Blackstone are obliged to dedicate all the surplus of the cash flows generated in each year to repay debt, because Quasar breached two of the covenants that the shareholders and the bank agreed upon at the time. This prevents the distribution of dividends and caused it to amortize 51.3 million in advance in 2020.
The operation agreed between Blackstone and Santander and the bank makes black on white that the results of their real estate adventure have not been as brilliant as expected. In 2020, Proyecto Quasar lost 1,850 million euros, with revenues, affected by the pandemic, of 850 million. In fact, since they founded this company in 2018, only in one year, the first, Quasar has managed to escape from the red numbers. He then earned about 620 million for losses of 1.22 million in 2019.
"The result is derived from insufficient business margins to sustain a cost structure made up of expenses from the portfolio of real estate assets and loans and the servicer, as well as third-party financing. Additionally, the group has decided to adjust the values ​​of some properties as part of the annual portfolio valuation exercise carried out by an independent expert", justify the red numbers in the latest annual accounts.