World
Algeria and Morocco are condemned to reach an economic understanding with Spain | Economy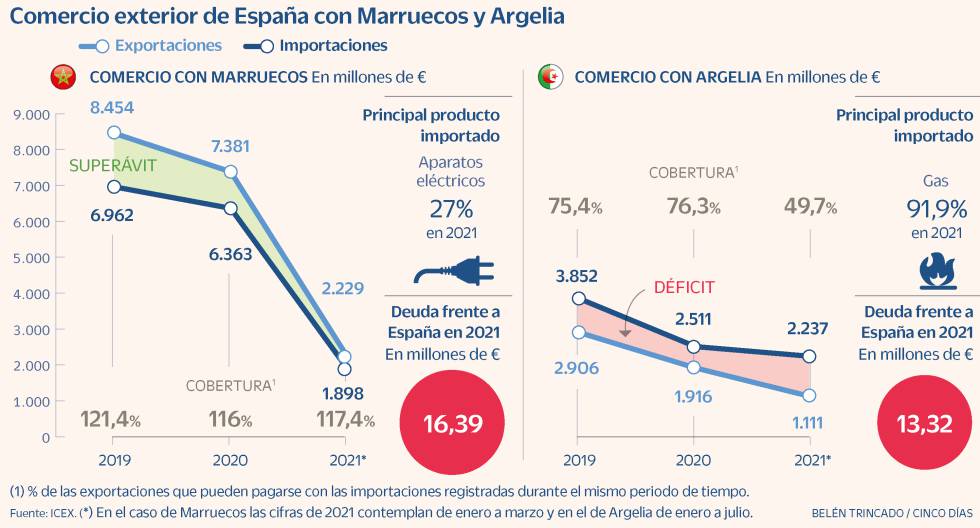 The Polisario Front has sent a letter to the UN Secretary General, António Guterres, to complain about the "unfortunate" turn of Spanish foreign policy towards Morocco, alleging that Spain is now hampering the prospects of relaunching the dialogue by renouncing its "obligations "as the administering power of Western Sahara.
The Polisario representative to the United Nations, Sidi Mohamed Omar, signs a letter in which he again charges against the decision of the Government of Pedro Sánchez to recognize the Moroccan autonomy plan for the former Spanish colony as "the most serious basis" to resolve the conflict.
For the Polisario, "it will only serve to encourage the occupation" of Morocco, so that Rabat persists in its "obstructionism" of the work of the UN, which is now trying to get the parties to talk again hand in hand with envoy Staffan de Mistura.
"Instead of assuming his historical and moral responsibility, legally established", Omar believes that Sánchez departs from the "traditional politics" of Spain, leaning towards Moroccan theses. He also recalls judgments of the National High Court and UN rulings that indicate that Spain continues to have responsibilities for a territory pending decolonization.
The Polisario Front, as the ruler of the Sahrawi Arab Democratic Republic (SADR), "hopes that the Spanish Government urgently reconsiders its decision" and begins to play a "constructive role" in order to achieve a "peaceful and lasting solution ", based on the "inalienable right to self-determination of the Saharawi people".