World
Prepared a battery of 9,000 million to build data centers | companies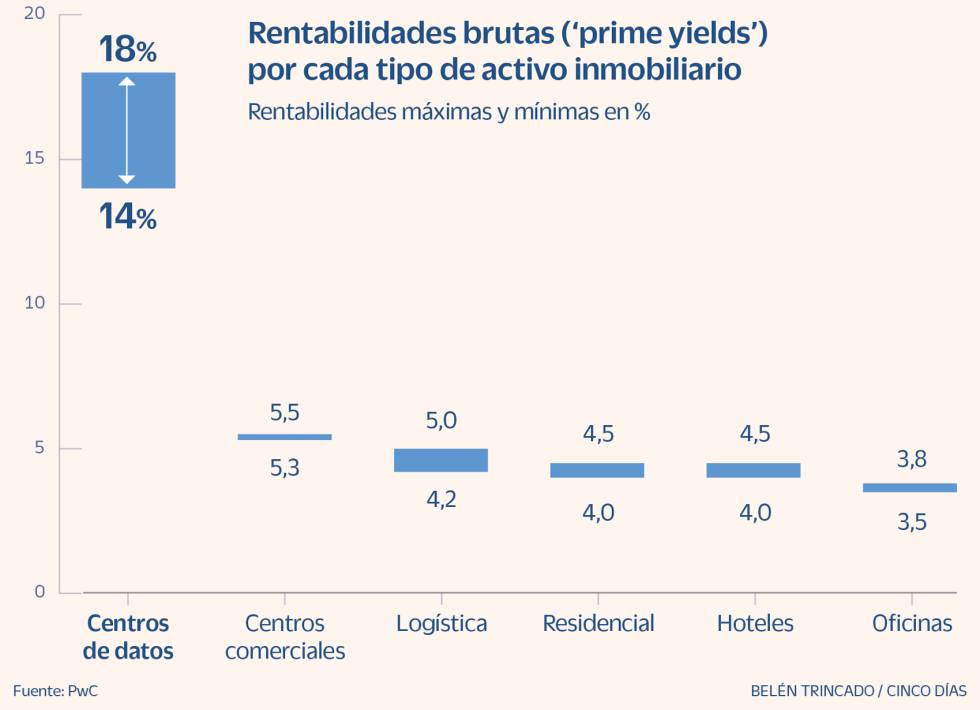 Investors and operators will allocate around 9,000 million euros in the coming years to create new data centers and thus multiply installed capacity by four to 600 MW in 2025, according to data provided by the consulting firm PwC, which yesterday held a meeting on these trendy real estate assets.
Projects from companies such as Amazon, Meta and real estate agencies such as Merlin Properties are added to this investment.
"Spain has a lot of potential", he assures David Mossodirector of transaction services in the real estate area of ​​PwC, to advance in the installation of data centers. He points out as advantages the very favorable connectivity, a lower price of electricity than in other European countries and a very good connection with America, Europe and Africa thanks to submarine cables.
The recent report Emerging trends in real estate of PwC targeted the data centers as the fourth most interesting asset for investors among a list of 27 types.
"Investors are looking for alternatives that offer them more profitability," Mosso details. According to PwC, the gross profitability of these assets can reach between 14% and 18%, much more than offices, logistics or shopping centers (see graph), although the operation is very complex and requires high occupancy from the beginning.
Precisely, Ishmael Clement, CEO of Merlin, recognizes the complexity of these assets, which in his case have been planning since 2018 and after three years, in 2021, they announced the construction of four complexes but associated with the specialist Endeavour. "The learning curve is not easy," he says.
From PwC it is explained that the purely real estate investment of these projects only represents 35% of the resources, since most of it goes to the hardware part.
This type of infrastructure, crucial for companies working in the cloud, has been accelerated after the Covid-19 pandemic where the importance, for example, of teleworking and pay-per-use technologies was appreciated. "We have a great opportunity," he says. Miguel Alava, CEO of Amazon Web Services. The head of Amazon, however, regrets that there is a lack of trained professionals: "There is a bottleneck in talent." Clemente confirms that, in his case, they have had to go looking for Spanish engineers who are experts in data centers all over the world.