World
Elon Musk takes over 9.2% of Twitter | Economy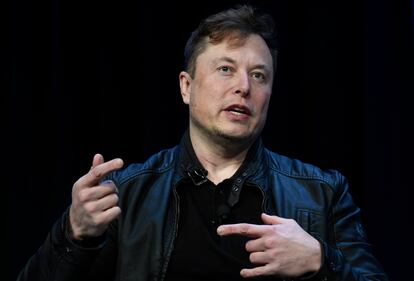 The founder and CEO of Tesla, Elon Musk, has indirectly bought a 9.2% stake in the technology company Twitter, as reported by the company in a statement sent to the United States Securities and Exchange Commission (SEC). , for its acronym in English). The Tesla founder announces his entry on the platform a week after hinting that he could shake up the social media industry.
After the operation was known through the official document registered with the stock market regulator, Twitter shares rose about 26% in pre-market operations and before the opening of Wall Street.
Specifically, Twitter has indicated that the trust Elon Musk Revocable Trust, of which the entrepreneur is the sole beneficiary, has been the purchaser of the shares. This makes Musk the indirect owner of the entire stake.
The trust has been made with a package of 73.5 million Twitter shares, which, compared to the 800.6 million titles that make up the company's share capital, represent a 9.2% stake. At the price at which the shares closed last Friday, the participation with which Elon Musk has been made is equivalent to 2,888 million dollars (2,624 million euros).
The purchase of this block of shares was announced a week and a half after Elon Musk consulted his millions of followers on Twitter if they considered that the social network adheres "rigorously" to the principle that freedom of expression is essential for democracy. . Two days after the result of the survey, where the majority of his followers voted 'no', Elon Musk wondered if a new social network that complied with this principle was "necessary".
He knows in depth all the sides of the coin.
subscribe