World
Spain leads Carrefour openings outside France since the start of the pandemic | companies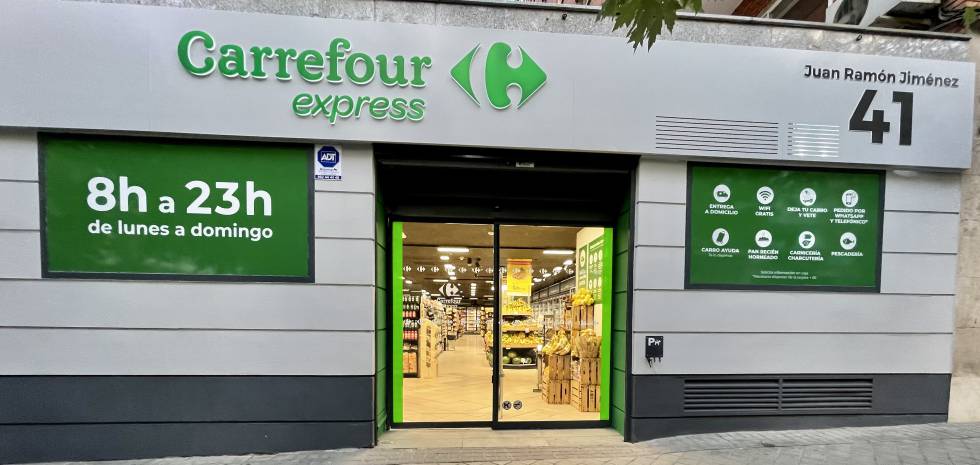 Spain is the foreign market where Carrefour It has opened a greater number of stores since the pandemic began, only surpassed by France, which highlights the specific weight it has acquired in recent times for the distribution group.
As of March 31 of this year, Carrefour had a total of 1,478 points of sale in Spain, four more than at the end of 2021 and 318 more than it had at the end of the first quarter of 2020. In fact, it has exceeded to Italy in a store and it is already the second country where Carrefour has a greater physical implementation.
In the same two-year period, the company has reduced the number of stores open on Italian soil by seven, and other European countries, such as Belgium, Poland or Romania, have grown by 4, 22 and 3 points of sale in these last two years. A market of weight for Carrefour, such as the Brazilian, has had 135 openings, almost 60% less than the rush in Spain.
This growth is only surpassed by its domestic market, France, where it has increased its stores by 415 to reach 5,809. Good blame for the expansion of Carrefour in Spain lies with the agreement to buy 172 Supersol stores, which have considerably increased its proximity network.
In its first quarter results report, Carrefour highlights the "good moment of the converted Supersol stores", in addition to a "solid" performance in the Spanish business and a gain in market share. However, there are almost 150 other Carrefour stores that have opened in Spain in the last two years. The format that has grown the most is convenience, which reaches 1,066 stores, 247 more than in March 2020. Supermarkets have gained 47 and discount formats, from Supeco, reach 49. Hypermarkets remain at 205. Much of the group's network, especially the convenience network, is operated by franchisees.
This growth has translated into higher revenues. At the end of the first quarter of 2022, Carrefour's gross sales in Spain were 2,516 million, 10% more than in the same period of 2020.