World
Embracer Group buys the company that owns the video game Tomb Raider for 285 million euros | Economy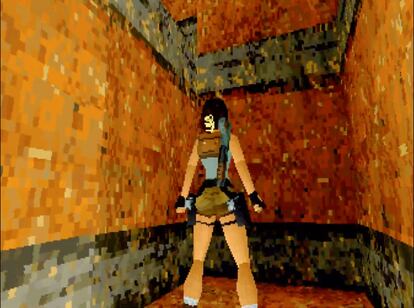 Embracer Group announced this Monday an agreement to buy from Square Enix the development studios Crystal Dynamics, Eidos-Montréal, Square Enix Montréal and a catalog of franchises that includes video games Tomb Raider, Deus Ex, Thief, Legacy of Kain and others. of 50 titles, for 300 million dollars (285.3 million euros).
The company Embracer Group, owner of studios such as THQ Nordic, Koch Media, Gearbox, Saber Interactive, Deep Silver and Coffee Stain, among others, has expanded its portfolio with the acquisition of three new developers, as announced in a statement. Embracer Group has reached an agreement this Monday with Square Enix for the purchase of three of its studios: Crystal Dynamics, Eidos-Montréal and Square Enix Montréal for 285.3 million euros, which will be paid in cash. The operation includes the 1,100 employees of the three studios spread over eight offices in different locations.
The agreement between the two companies includes the acquisition by the Embracer Group of 50 franchises, including Tomb Raider, Deus Ex, Thief, Legacy of Kain. Embracer Group highlights that the transaction is subject to the approval of various regulatory bodies, and expects it to close during the second quarter of its fiscal year 2022-2023, which runs from July to September of this year. Embracer Group recalls one of the studios it has acquired, Crystal Dynamics, was founded in 1992 and its 300 employees are currently working on a new Tomb Raider game, which will use the Unreal Engine 5 graphics engine.
Mobile Adaptation
Additionally, they are collaborating with The Initiative on the Perfect Dark reboot. For its part, Eidos-Montréal was founded in 2007 and has about 500 workers. His job is to create triple A titles framed in the action, adventure and role-playing (RPG) genre. Finally, Square Enix Montréal was born in 2011 and integrates almost 150 employees. In its case, the studio is oriented towards the mobile adaptation of computer and console franchises, such as Hitman, Tomb Raider and Deus Ex.
The United States will become the country where Embracer Group has the most development studies after the closing of the transaction, with Canada in second place. In total, the company will have under its umbrella more than 14,000 employees, 10,000 of which are developers, in addition to 124 studios and 230 games in development, 30 of which are triple A.
He knows in depth all the sides of the coin.
subscribe