World
Digi reaches four million customers and bills 42% in Spain in the first quarter | Economy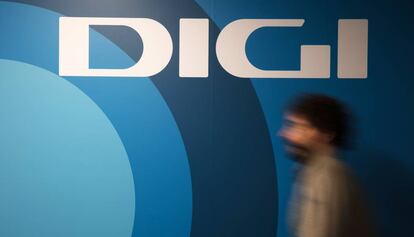 The mobile phone and internet provider Digi has shot up its turnover in Spain by 42% during the first quarter of 2022, to 110.7 million euros, according to the results presented this Tuesday. The company low cost grows driven by the attraction of new users thanks to its affordable rates, which have allowed it to add 364,000 new customers in the first quarter of the year, reaching almost four million.
The Romanian company has increased its adjusted gross operating profit (Ebitda) by 42.6%, to 17.9 million euros, with an increase of 2.1% in the average price paid by the customer per month (arpu ), up to 9.7 euros. The company added 3.9 million clients as of March 31, of which 3.2 million had mobile telephony service, 575,000 with fiber and 196,000 with fixed telephony. In total, it is a million more than a year ago.
These are positive data, but still far from traditional operators. Movistar had 15.9 million mobile lines in February, compared to 12.9 for Orange and 12.5 for Vodafone, according to data from the National Markets and Competition Commission.
On the other hand, the Romanian firm has increased its operating expenses up to March to 92.4 million euros, 41.5% more, due to the growth in interconnection expenses and the payment of salaries. In addition, the operator has increased its workforce by 500 people in the first quarter of the year compared to the same period of the previous year and already has 4,500 workers on the payroll, 2,000 more than a year ago.
Digi's growth in recent years has been based on snatching customers from operators such as Vodafone, Orange or Movistar, which together lost more than a million and a half lines last year. Like other low-cost companies such as MásMovil, Digi refuses offers and promotions that are not maintained over time and, furthermore, does not offer its own television offer.
The company operates through thousands of small commercial chains, neighborhood stores and booths that sell its brand, with cheap rates and personalized attention. Thus, it has managed to convince not only the immigrant market, with which it began its journey, but also the national client.
He knows in depth all the sides of the coin.
subscribe