World
Siemens Energy confirms that it is considering a takeover bid for Gamesa, which rises 11% | Companies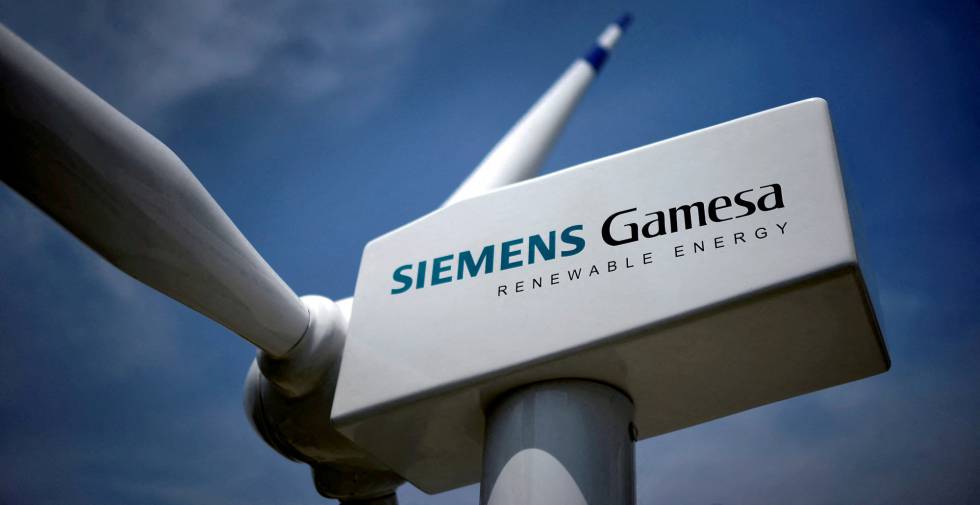 Siemens Energy confirms that it is considering launching a takeover bid for the shares of Siemens Gamesa that you don't own yet. The company explains that it has not yet made a decision but that the operation, if it occurs, would be in cash and would mean the exclusion of Gamesa from the Stock Exchange, whose shares have soared 11%.
The confirmation by the German company comes minutes after the Bloomberg agency advanced this news, citing sources close to the firms and pointing out that the offer could take place next week.
Siemens already owns 67% of Siemens Gamesa, which currently has a market value of €9.6 billion. The offer, therefore, would be around 3,200 million euros at market price.
Speculation about a full takeover has been on the table for months, particularly as the Spanish company has suffered several forecast revisions in the wake of project delays and rising supply costs. Siemens Gamesa shares have fallen 33% this year, even after a sharp 5.45% rise on Tuesday.
The parent company could, Bloomberg indicates, strengthen its control over the unit to deal with problems by taking advantage of the fall in shares. However, a final decision on the price or the calendar has not yet been made, and the company could still choose not to make an offer, according to the sources cited by the agency.
The exclusion bid on Siemens Gamesa has been a recurring rumor for months. Already in January the action shot up after information from the Reuters agency that also referred to a possible takeover bid, which ultimately did not come. Some shareholders of the company, such as the Union Investment fund, have also requested the delisting takeover bid. This month the company has published a loss of 780 million euros, although the firm's plans to pass on costs in higher prices have received the approval of the market.
Jochen Eickholt took over as CEO of Siemens Gamesa in March, replacing Andreas Nauen, who was Nauen, who had been in the role for less than two years. Turbine manufacturers are facing rising costs for energy, energy steel, steel and copper, as well as supply chain disruptions, in addition to some problems with the development of the turbine model, called 5.X platform.