News
Murdered in Pakistan two women who lived in Spain for rejecting an arranged marriage | International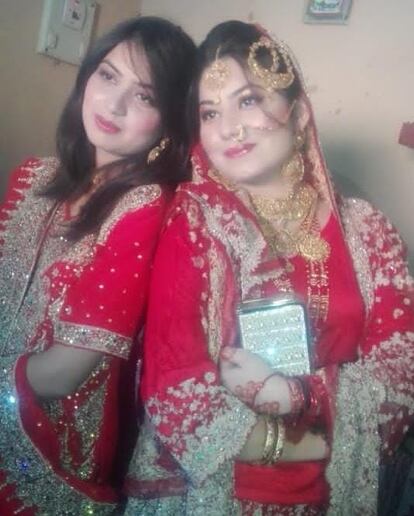 Anisa and Uruj, two sisters living in the town of Terrassa (Barcelona), traveled last week to their country of origin, Pakistan, invited by their relatives to spend a few days. The women, aged 20 and 24, had married two of their distant cousins, allegedly against their will. When they demanded that their husbands accompany them back to Europe, they refused and filed for divorce. Their attitude provoked the anger of their relatives, who tortured and killed them last Friday night.
"They were strangled and fatally shot while they slept," Nauman Hassan, a spokesman for the local police in the town where the events occurred, in Gujrat, Punjab province, where the majority of Pakistanis residing in Pakistan come from, told Efe. Catalonia. Police arrested six suspects for this alleged honor killing; husbands are among those arrested. The mother had traveled with Anisa and Uruj to Pakistan. Although she tried to avoid the outcome, once it was over, she avoided denouncing her relatives.
duel for femicide
The sisters did not have Spanish nationality, but they had lived in Catalonia for years, as confirmed by police sources and also by the Spanish Embassy in the capital of that country, Islamabad. The Terrassa City Council is verifying that both were registered in the municipality and is trying to obtain official information about the events. "If this is the case, we will activate the mourning protocol for femicide in the city," explained a spokeswoman for the Consistory.
Hassan, the police spokesman, has assured that the young women fell into a "trap". Anisa and Uruj were married "more than a year ago" with their two cousins, according to the pact between the families. The purpose of the trip was to get both of them to intercede with the Spanish authorities so that they could "emigrate to Spain". The reality is that the sisters "wanted to get a divorce after the arranged marriage and wanted to marry others," the spokesman added.
Those known as honor killings are common in South Asia and often involve male members of a family committing what they consider to be an affront that contravenes the conservative family morals of local societies. According to data from the NGO Human Rights Commission of Pakistan (HRCP), 478 honor crimes were recorded in the country last year alone. The Pakistani government approved in 2016 a law that prohibits the pardon of the relatives of the victims in this type of crime, a legal hole with which many men were free after killing a woman, generally a sister or a wife.
Join EL PAÍS to follow all the news and read without limits.
subscribe
Follow all the international information in Facebook Y Twitteror in our weekly newsletter.