World
Google opens the first public 'cloud' region in Spain and does so with more than 100 clients | companies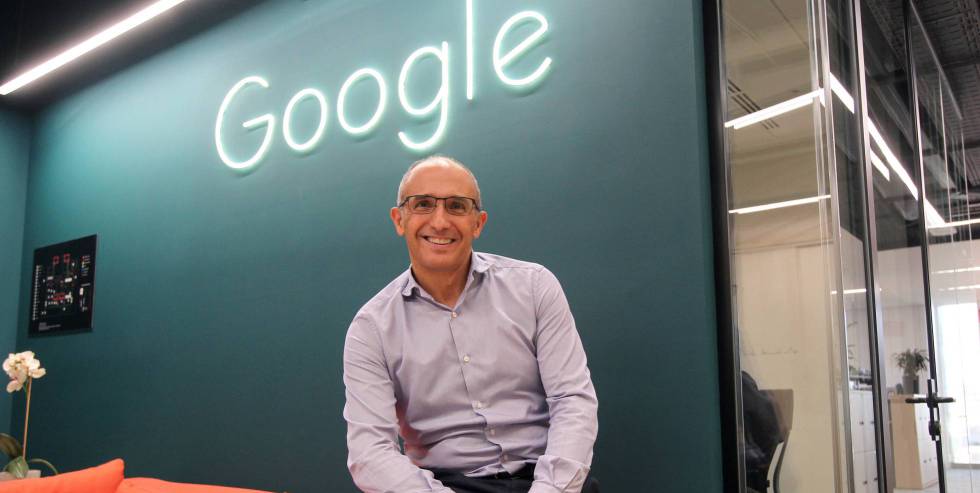 Google today announced the official opening of its 'cloud' region in Spain. "Finally, the public cloud is becoming a reality in our country," said Isaac Hernández, general director of Google Cloud Iberia, who stated that the multinational is "proud to be the first hyperscalar that makes a region of data processing centers located in the country available to Spanish companies and from around the world". Amazon, Microsoft and IBM will do so between the remainder of the year and the beginning of 2023.
The region, which has been built in collaboration with Telefónica and two other providers, whose names they have not wanted to reveal, is located in the Community of Madrid and, as they have explained, has three availability zones or three data centers in order to provide maximum levels of security, reliability and redundancy. Madrid is the region cloud Google's 30th worldwide, and is part of the company's expansion plan to bring its cloud ever closer to customers.
"This region is very relevant for Spain, which until now was off the international map in terms of these capabilities. Cloud computing is a good indicator of how modern an organization or a country is and our region will bring that aspect of innovation and modernization of Spanish companies", added the manager.
According to Hernández, who has staged the switched on of data centers in an event in Madrid together with the international president of this technology business, Adaire Fox-Martin, the new region of Madrid opens up new opportunities for the digital transformation of all sectors. "Today when a Spanish company used Google's public cloud, the most normal thing is that it had to go to a data center located in Belgium, but now, by moving to Madrid, we have achieved 20 times lower latency, going from 20 milliseconds to 1 millisecond in the capital and less than ten in the rest of Spain, which allows us to offer richer experiences to the user" .
But there is another key point. Google ensures to reinforce with this region cloud its commitment to European and Spanish digital sovereignty, since having this infrastructure in Madrid allows its customers' data to be located in Spain. Something important, especially for highly regulated sectors, such as public administrations, health and financial services.
Google has also sealed an agreement with Minsait (Indra) to develop additional layers of data sovereignty, which will allow the clients or Minsait on their behalf to encrypt the information "in such a way that there is a complete guarantee that the information is only accessible by them".
The company has not revealed the investment made for the start-up of its region cloud, but has assured that it takes "most" of the 609 million euros that they announced last year that they would invest in Spain in the next five years. Other parts of the investment have to do with the Grace Hopper submarine cable, which connects Bilbao with the US and the UK; the submarine cable equinewhich connects Portugal and Africa, and the Center of Excellence in Artificial Intelligence at the University of Granada, with Minsait, and the Malaga Cybersecurity Center, from where the company will offer cybersecurity services not only to Spain but to the rest of the world.
According to a study commissioned by Google to Implement Economics, its investment in cloud infrastructure in Spain, together with its effect on the productivity of Spanish companies as a result of the adoption of Google Cloud services, could lead to an increase in GDP of between 1,400 and 1,500 million dollars (between 1,312 and 1,400 million euros) and generate up to 13,700 new jobs, between direct and indirect, between now and 2027. "The study has a fairly conservative methodology," according to Hernández.
Google's Madrid region launches with all of its core services including Compute Engine, App Engine, Google Kubernetes Engine, Bigtable, Cloud Storage, Spanner, and BigQuery. Customers will also have access to analytics capabilities, artificial intelligence and machine learning solutions, and application modernization tools to capitalize on the potential of cloud computing.
The internet giant has indicated that they already have more than 100 clients in their region cloud Spanish, which really began to function on May 9. Among them, Telefónica, Talgo, Capital Energy, Enagas, Mapfre and T.eldat. They also work with the Google cloud Carrefour, Dia, Leroy Merlin and BBVA. The company has also revealed they already have more than 30 partners that are deploying their cloud solutions in Spain, including Telefónica Tech, Indra, Deloitte, Accenture, Cap Gemini, Kyndryl, NTT Data, Making Science, ArSistemas and Sngular.
One point that Hernández has highlighted is sustainability. "We are very happy that the Madrid region is going to be considered a region with low carbon dioxide emissions. Google's commitment to sustainability is very great. We have been carbon dioxide neutral since 2007. In 2017 we announced that We match 100% of our consumption with the purchase of renewable energy and last year we already announced that we have committed that by 2030 any Google facility consumes only carbon-free energy.
This is important, according to the manager, because customers who use their cloud region in Madrid "automatically neutralize their carbon dioxide emissions, which will help them meet their sustainability commitments."
Hernández has defended that there are four elements that differentiate the Google cloud from the rest of its rivals. The first, "is the cleanest cloud in the sector; in sustainability it is light years ahead of the competition. The second, digital sovereignty. "The local alliance that we have closed with Indra, or those that we have in Germany, France and Italy with T-Systems, Thales and Telecom Italia, respectively, is considerably more advanced than what the rest have.
The other two aspects he highlights are Google Cloud's commitment to multicloud, hybrid cloud, and open source "which gives customers more freedom to choose the most appropriate solutions and developers to build and innovate faster in any environment." And the fact, "something that is in Google's DNA." "We are a company fundamentally of big dataand the related offering to capitalize on more data and get more granular and AI-powered insights is probably higher."
Google's cloud computing platform provided Alphabet with a turnover in the first quarter of this year of 5,450 million dollars, 44% more than in the same quarter of 2021. Hernández did not break down the turnover of the business cloud in Spain, but ensures that it is "in line" with that obtained by the company worldwide. The company will soon open new regions cloud in Paris and Milan.