World
Ernst & Young: EY shakes up the 'big four' market with its plan to list its consulting business | Economy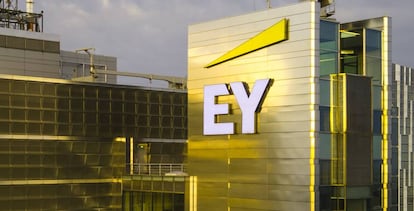 The professional services multinational Ernst & Young (EY) could turn the consulting market upside down if, as the newspaper advanced this Friday Financial Times, finally decides to spin off and launch a public offering for sale (OPV) for its global consulting arm. In a letter to the 312,000 employees collected by Reuters, the group's CEO, Carmine Di Sibio, assured that nothing has been decided and that they are analyzing what strategic option to take. But the truth is that it would be a historical rupture that has a regulatory background: and it is the doubts about the conflicts of interest that can be created because the same company covers a large accounting business and at the same time exercises the external audit of tens of thousands of companies.
The question is not new. It is enough to remember the bankruptcy, in December 2001, of Enron for having millionaire debts out of balance. His fall took away the company that audited his accounts, Arthur Andersen, who at the same time received millionaire sums from the electricity company for other consulting services. That ended with the purpose of amending the sector, but it has been the regulators (fundamentally in the US and Europe) who have been putting red lines on the business.
EY's decision would affect the rest of the calls big four: Deloitte, PwC and KPMG, since it would be a far-reaching change that would disrupt the traditional operating model of these giants. It would also generate, according to the newspaper information, big profits for the EY partners who run the company. One of the biggest doubts is, if an IPO finally crystallizes, it is which branch, consultancy or audit, would keep the brand.
He knows in depth all the sides of the coin.
subscribe