World
The lords of cryptocurrencies: fortunes born of volatility | Economy
The rich of cryptocurrencies are men, Americans and around 40 years old. The forbes list counted 19 billionaires in the sector in April, a club forbidden to women: there is not a single one among the great fortunes born from digital currencies. There's also not much geographic diversity—just two South Koreans and one Canadian break American uniformity. Most are names unknown to the general public. New and fast-moving money: the amounts move to the sound of the quotes, so they expire an instant after they have been written. These are some of the lords of cryptocurrencies.
Changpeng Zhao
The founder of Binance is the only one who rivals the wealthiest on the planet. Or rivaled. In its April data, Forbes estimated his wealth at 65,000 million dollars, very close to the creator of Facebook, Mark Zuckerberg, and among the top 20 on the planet, but the so-called cryptocrash in recent weeks has sharply lowered its numbers: this Monday the American magazine gave this Canadian born in China a heritage of 17,400 million dollars.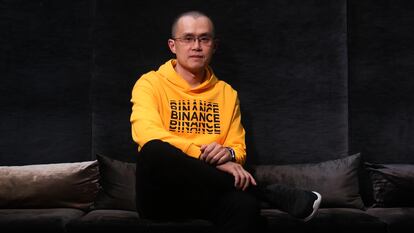 Despite the sharp decline, his income does not depend only on the cryptocurrencies he owns (he admits having bitcoins and BNB), but also on the evolution of Binance, which charges a commission for each operation that its users carry out. In times of falls like the current ones, the arrival of new users is slowed down by the fear of loss. In a recent interview with EL PAÍS, Zhao, 44, based in Dubai, and with six million followers on Twitter, pointed out that he intends to donate or invest more than 90% of his fortune in small businesses. And he made a prediction: "cryptocurrencies will be everywhere" in the near future.
He knows in depth all the sides of the coin.
subscribe
Sam Bankman Fried
The second on the list, the American Sam Bankman-Fried, is also the youngest. At 30 years old, the founder and CEO of the cryptocurrency trading platform FTX has a fortune of 24,000 million dollars according to Forbes. His company raised $400 million in a funding round with investors in January. The price they paid values ​​it at 32,000 million dollars, 7,000 more than in October. The son of law professors at Stanford University, Bankman-Fried grew up fascinated by the Harry Potter books, he was a fan of the San Francisco Giants baseball team and a fan of video games like Starcraft or League of Legends.
He studied Physics at the prestigious MIT, although in subsequent interviews he has denied that what he learned there would later help him in his professional career. His political involvement is clear: he was the second largest donor in the election campaign of Democrat Joe Biden —5.2 million dollars, only below Michael Bloomberg's 56 million—. He is a supporter of what is called "effective altruism", a philosophy based on maximizing the good that you can do for others with your money. And like Zhao, he has expressed his intention to donate his fortune in the future, while still alive.
Brian Armstrong
The podium is completed by the American Brian Armstrong, with 6,600 million dollars of assets. And like the two that precede him on the list, he is also the founder of a cryptocurrency trading platform, in his case Coinbase. The North American firm made headlines last year by being the first company of its kind to start trading on the New York Stock Exchange, which made it easier for investors from outside the crypto world to make their first forays, since they were more familiar with the operation of buy and sell shares. Coinbase's beginnings were promising: it was valued at more than 100,000 million dollars. But the landing is being rough. The strong correction in the price of cryptocurrencies is taking its toll, and today, a year after its stock market debut, it is valued at 15,000 million, 80% below its maximum.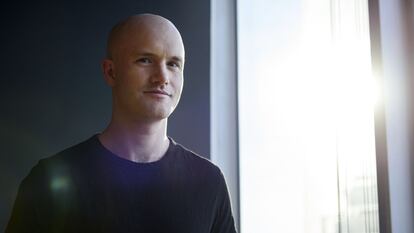 Armstrong, 39, had a fleeting stint at the tourist rental platform Airbnb before founding the company in 2012. He did so together with Fred Ehrsam —the 15 crypto fortune—, a former trader from Goldman Sachs, graduated with honors in computer science from Duke University, North Carolina, the same degree Armstrong earned from Rice University, Texas. His relationship with politics is very different from Bankman-Fried's. In September 2020, he published a controversial message on the company blog in which he asked his employees to avoid any type of social activism or political debate as it is a source of distraction and internal division. He then offered generous financial incentives to leave the company to those who did not agree with those rules. He also made headlines for buying a $133 million mansion in Bel Air, the fourth largest real estate deal in California history.
Cameron Winklevoss and Tyler Winklevoss
Out of the leading trio, the twins Cameron and Tyler Winklevoss stand out, surely the best known due to the legal battle they waged with Mark Zuckerberg over the original idea of ​​Facebook. The confrontation appears in the film The social network, a production about the gestation of technology, but for those who wonder what happened to them, the answer is that they have not done badly, at least economically. Forbes calculates that thanks to their early investments in bitcoin — they bought in 2012, when almost nobody did, and, therefore, at prices well below current prices — they have amassed a fortune of 4,000 million dollars each. The origin of his money is precisely in his lawsuit with Zuckerberg. The clash over the idea of ​​​​Facebook was settled with a payment of 65 million dollars to the twins, who reinvested that money in shares and cryptocurrencies until multiplying it. To take advantage of the rise of NFTs, they also have their own digital art platform.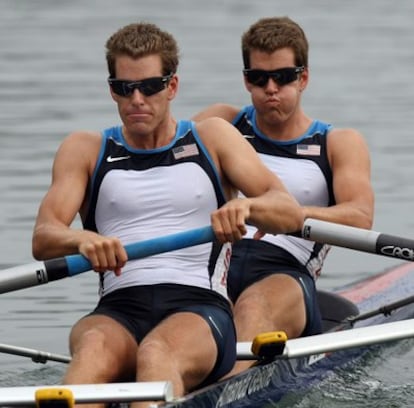 Michael Saylor
Not all the billionaires spawned by the crypto world are young men in T-shirts or middle-aged digital entrepreneurs. Michael Saylor, an entrepreneur who saw much of his fortune vanish during the dot-com bubble a little over twenty years ago, is one of those who has most enthusiastically joined the new faith in bitcoin. At 57 years old, he has entered the list thanks to his company, MicroStrategy, originally dedicated to software but now converted into an investment vehicle that accumulates and accumulates bitcoins, to the point that its stock price rises and falls depending on the emotions of the currency, and many point out that investing in its titles is something similar to investing in the queen cryptocurrency.
It is not exactly like that, but it is not far away: in the last six months bitcoin has sunk almost 50%, and MicroStrategy 70%. Despite this, in April Forbes estimated Saylor's wealth at $1.6 billion. The businessman has exchanged messages on Twitter with Elon Musk, the richest man in the world, whom he has encouraged to buy more bitcoins through his electric car company, Tesla, which at the end of 2021 had some 2,000 million dollars in bitcoins.
Bonds: Elon Musk and Jack Dorsey, the most famous propagandists
Musk is among the millionaires who have encouraged to invest in cryptocurrencies through social networks, although he is not on the list because the origin of his fortune is not cryptocurrencies, but rather he has simply chosen to dedicate a small part of it to buying them. . Last March he said that he still owned bitcoin, ether and dogecoin. "I still have and will not sell my bitcoin, ethereum or doge," he said.
As a general principle, for those looking for advice from this thread, it is generally better to own physical things like a home or stock in companies you think make good products, than dollars when inflation is high.

I still own & won't sell my Bitcoin, Ethereum or Doge fwiw.

— Elon Musk (@elonmusk) March 14, 2022
Twitter founder Jack Dorsey also falls into this category of investors of fortunes born from non-cryptocurrency companies, who has now made bitcoin the epicenter of his investments, and has expressed his belief that one day it will replace the dollar. .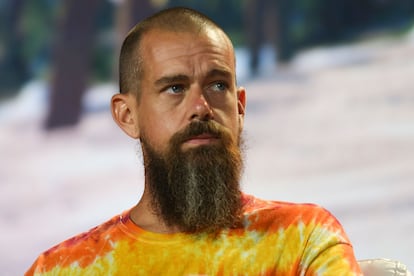 Exclusive content for subscribers
read without limits