World
Inflation cannot with Dr. Martens boots: raise prices and raise forecasts | Companies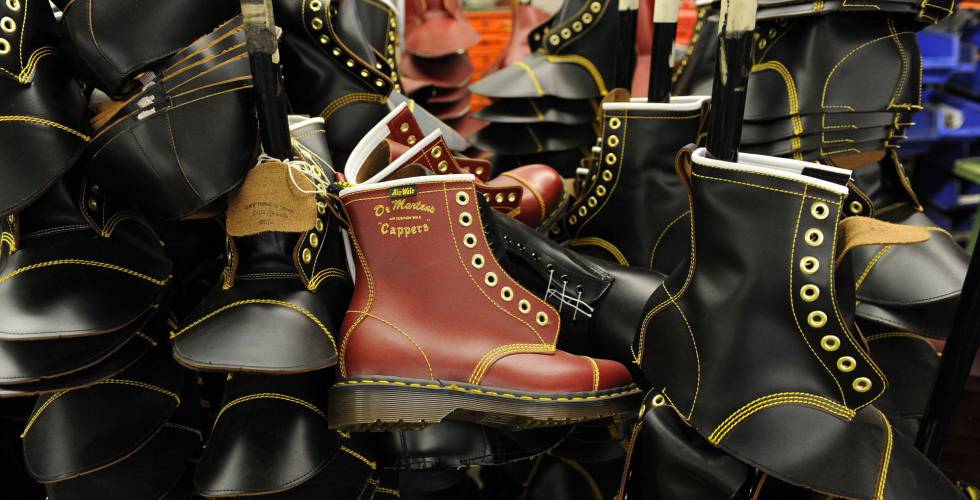 Shares in well-known boot maker Dr. Martens have risen sharply as the company raised earnings forecasts on the back of an expected price hike. The stock rose as much as 22% to an all-time high for the value, which began trading in 2021. The company reported adjusted pre-tax profit 43% higher than last year, at £214.3 million (252 million euros) in the first quarter of the year.
The British manufacturer expects volume growth to remain unchanged in the coming year despite the price hike applied to pass on rising costs. The cult character of this garment helps the firm, thus, to withstand both the impact of the price and the lower disposable income of households. The boots, inspired by military style but more flexible and cushioned in the sole, and with a characteristic yellow stitching, began to be marketed in the 1960s and were soon adopted by urban tribes such as the skinhead or, years later, the movement punk (particularly thanks to groups like The Clash or the Sex Pistols) before finally becoming popular in the 90s.
The bootmaker expects revenue growth of between 15% and 20%, when previously it had forecast increases of around 15%. "In an environment where consumers are cash-strapped, the company stands to gain as people will choose to focus their spending on products that last," Begbies Traynor analyst Julie Palmer told Bloomberg. "Dr. Martens boots are famous for their durability."
"We understand that all consumers are now under pressure from food and electricity prices and therefore our strategy is simply to offset rising costs," CEO Kenny Wilson said in a telephone interview. Costs have increased by 6%, so Dr. Martens has increased prices by the same amount.