World
Russia peers into the abyss of suspension of payments | markets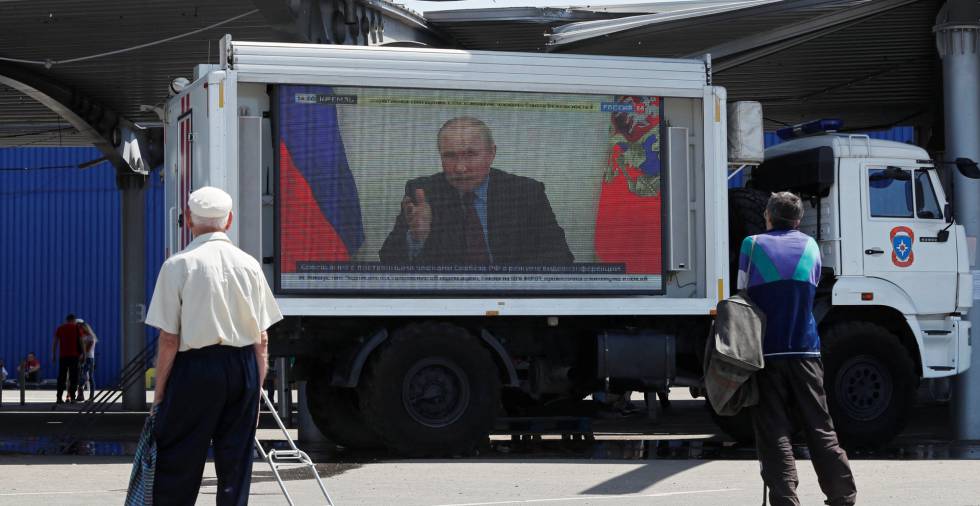 Russia has officially defaulted on a coupon payment on one of its debt issues. The association of intermediaries that decrees if the conditions for the activation of non-payment insurance are met, the ISDA (International Swaps and Derivatives Association) has decided today that Moscow has entered a credit event after it did not pay about 1.9 million dollars in interest on one of its government bonds, leading the country to its first default of external debt in more than a century.
Since the beginning of the war with Ukraine and the activation of international sanctions against Russia, Moscow had managed to circumvent the feared non-payment by paying the coupons corresponding to debt issues, both in dollars and in rubles, which were maturing, albeit in the so-called grace period of 30 days. Now, the situation has changed after the decision of this committee of experts, in which banks that are members of the capital market participate, including Citibank, Bank of America, Deutsche Bank, Elliot Management and PIMCO. Its members voted yes on a question about whether a "Credit Default Event" had occurred with respect to Russia. The bond to which he refers matured on April 4, although Moscow delayed the payment of principal and interest until May 2.
Foreign holders of that Russian sovereign bond requested a ruling on whether the $1.9 million of potential interest accrued during that period, which was not included in the payment, constituted a "credit event" that would allow them to collect insurance. of non-payment known in the jargon as credit default swaps (CDS). From now on, the default will be reflected in the ratings of the rating agencies and, in parallel, the CDS or default insurance will be activated. As the ISDA committee has advanced, on June 6 it will meet again to continue the process, which could go on to establish an auction to determine the CDS payments.
There is currently $2.54 billion in CDS related to Russia, including $1.68 billion on the country itself and the rest on the CDX.EM index, according to JPMorgan calculations. Russian dollar-denominated bonds were trading up 1 cent to 2.5 cents on Wednesday, according to Refinitiv data.
Much to do with Russia's default was the US Treasury's decision not to extend a license that allowed creditors to receive payments from Russia despite financial sanctions. In this way, although Moscow has paid the coupons of the different debt issues, their holders have not received them. Russia has some 40 billion dollars in outstanding international bonds and must pay just under 2 billion dollars by the end of the year.
This very week, Moscow has tried to ingratiate itself with international investors by presenting a plan to try to avoid the suspension of payments with which it intends to replicate with its sovereign debt in foreign currency the system by which it is forcing its gas buyers to pay in rubles. Holders of Russian sovereign bonds in euros would have to open an account in rubles and in foreign currency in a Russian financial institution.