World
Shein revolutionizes Madrid with its first pop-up store for four days | companies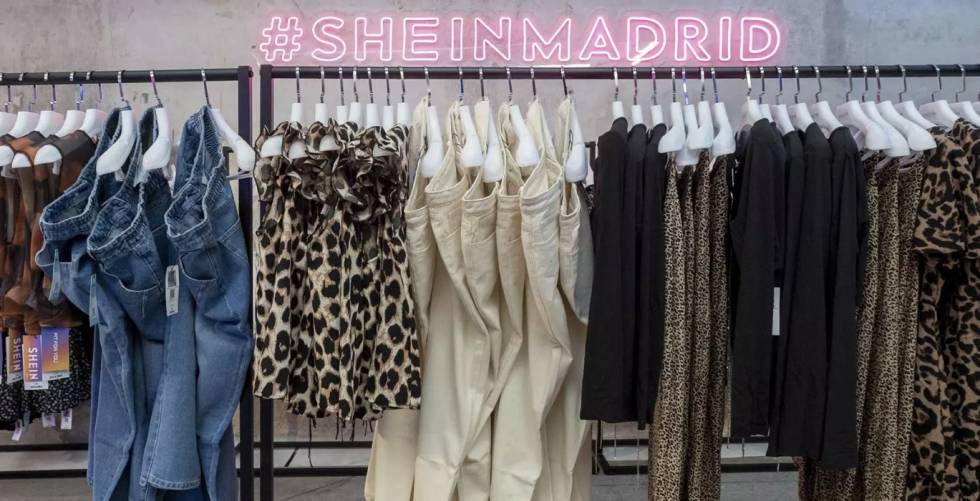 Shein has jumped the digital barrier. The Chinese brand, which sells clothing online at low prices in 150 countries, has landed this Thursday in the physical world with a 'pop-up' store that will open until Sunday June 5 in the heart of the Chamberí neighborhood in Madrid.
Its arrival on the streets of the capital has left prints of long lines of customers throughout the morning who want to try on its ephemeral 300 square meters of clothes that until now they could only see through the screen of the mobile phone and the computer. The Chinese firm has brought its first physical store to Madrid after the good reception it has had with similar experiences in countries such as France, Mexico and the United States.
"We have opened this 'pop-up' to strengthen ties with our users and give our customers the possibility of living a physical shopping experience where they can acquire the spring-summer 2022 trends. We love how the Spanish public appreciates the brand and creates We have a close relationship with Shein. We look forward to continuing to provide them with good service and offering them good products," said Shein Marketing Director Mingjie Zhao.
With this action, the company intends to get closer to a large majority of consumers and boost its presence by offering a different shopping experience, as explained by the company, since in this space customers will be able to purchase fashionable garments.
The 'pop-up' is located in the Ephímera space, on Calle Sandoval number 3, an old glass shop and has an industrial chic style with art deco touches. In this space, customers will be able to purchase garments from its women's and men's lines, as well as accessories such as bags, shoes and costume jewelery in a space full of color and with a marked summer and surfer style. The store will be open from this Thursday until Sunday June 5th.
Shein, founded in 2012 and which has become one of Zara's main rivals in recent years, currently operates in more than 150 countries around the world and has key operations centers in Singapore, China and the United States, along with other important markets.