World
Ardian acquires Aire Network from Magnum for 600 million | Economy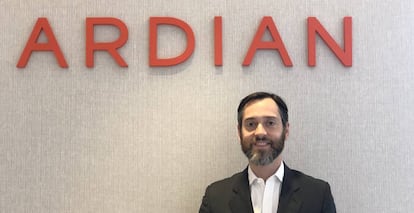 The French fund Ardian has acquired the Alicante wholesale telecommunications operator Aire Networks from the Spanish venture capital firm Magnum Capital Partners for more than 600 million euros. The three founding partners ―Raúl Aledo, Miguel Tecles and Emilio Gras―, who currently run the company, will remain in the company's capital.
Magnum, the fund led by Ángel Corcóstegui, put Aire Networks up for sale earlier this year, and finally the chosen one has been Ardian, which has already acquired the rural fiber company Adamo in 2021 from the EQT Private Equity fund for more than 1,000 million of euros.
Aire Network, founded in Elche (Alicante) in 2002, has a fiber network of 27,000 kilometers that it leases to other operators. It invoiced 110 million in 2021, with an EBITDA of 34 million euros, although it has not provided its net result (in 2020, the last one with the annual accounts deposited with the Mercantile Registry, the company lost 5 million euros).
Ardian, directed in Spain by Gonzalo Fernández Albiñana, thus reinforces its presence in the telecommunications sector that was launched with the purchase of Adamo. His plans for this company, which for the time being will continue to operate independently of Aire Network, focus on reaching 3.2 million homes and expanding its main network to more than 11,000 kilometres, particularly in rural areas where there is practically no access to Internet of high speed.
The operation of Aire Network highlights the interest of venture capital funds in telecommunications networks in Spain, which has allowed them to close million-dollar operations in record time. In Spain, KKR, Cinven and Providence control MásMóvil, pending its merger with Orange, after launching a takeover bid for the entire capital in 2020 for 3,000 million euros. For its part, Inveready is present in Gigas, Ignitar, Agile, Izertis, Edgeware, Fon, Voz Telecom, Parlem and Onmovil. Macquarie Capital owns Onivia, whose asset is the fiber network that it bought from MásMóvil. And the Cinven and KKR funds control the fiber companies Ufinet (the former subsidiary of Unión Fenosa) and Reintel, respectively.