World
The independent director Ignacio Martín will also leave Indra in October | Economy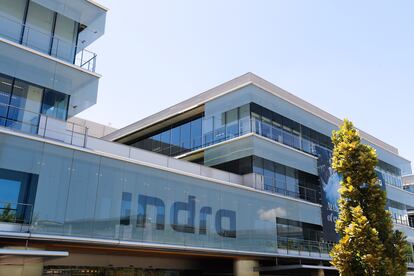 The independent director of Indra, Ignacio Martín, has informed the highest governing body of the technology firm of his resignation as of October. This is another departure of an independent member of Indra's board of directors after the resignation of four members (Alberto Terol, Ana de Pro, Enrique de Leyva and Carmen Aquerreta) and the non-renewal of Isabel Torremocha by the shareholders' meeting on the 23rd and the resignation announced yesterday by Silvia Iranzo, as reported by the company in a relevant event to the CNMV. Martín will keep his seat along with Francisco Javier García Sanz, the only independent directors currently remaining on the board.
Martín has an extensive business career, and was CEO of Cie Automotive and Executive Chairman of Gamesa, among other positions. He has been on Indra's board for four years and had another two years left in his term, until June 2024, but he has decided to advance his departure.
However, he will remain on Indra's board and will be one of the figures to lead the selection of new independent directors together with Francisco Javier García Sanz. Both independent directors, with the chairmanship of Martín, will form part of the new appointments committee that will have Antonio Cuevas as the third member and will have the advice of a specialized consultant. The outgoing director has assured that he has the will to continue until this process is completed so that the Commission "can select with absolute freedom and propose the most suitable candidates with complete independence of criteria."
council renewal
The company has conveyed its respect for the principles of good governance and has started a process so that "as soon as possible" the board has at least 50% independents, preferably women, as notified to the regulator market after the meeting held yesterday by the council. Currently, the eight remaining directors of the company are men.
Likewise, the appointment of the third director to which the State Industrial Participation Society (SEPI) is entitled is also on the table, since it has exceeded 23% of the capital, and that will be Juan Moscoso, although it has not yet been proposed officially.
The board of directors has also remodeled two other committees of the entity, with García Sanz at the head of the Audit and Compliance Committee and Martín at the head of the Sustainability Committee. Both are also members of the non-chairing commission to meet the majority of independents. Both commissions are completed by Miguel Sebastián.
The non-executive president of the company, Marc Murtra, has renounced his casting vote in the event of a tie in the voting so that the vote of the independents prevails