World
Abenewco requests pre-bankruptcy of creditors and that of 23 of its companies | Economy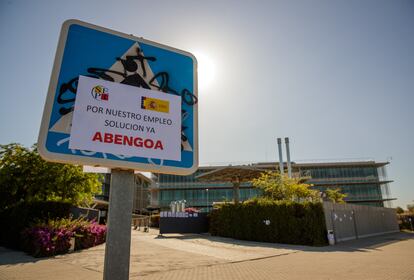 The board of directors of Abenewco 1, Abengoa's operating subsidiary, has requested, after the 249 million euro rescue request from SEPI was rejected, the pre-bankruptcy of creditors for 24 companies, including Abenewco 1 itself. This has been indicated by sources of those attending this Thursday at the meeting of the board of directors, who have indicated that the decision has been adopted unanimously. The pre-bankruptcy gives the possibility of having four months, in which guarantees cannot be executed, to find ways to prevent these companies from finally falling into bankruptcy.
On the other hand, the board of directors of Abengoa SA, the group's parent company, which is in bankruptcy proceedings and under bankruptcy administration, has postponed the meeting scheduled for this Thursday of this governing body, made up of three directors, among them its president, Clemente Fernández.
Abengoa SA would have to present its creditor agreement proposal before tomorrow, once the bankruptcy moratorium period that was decreed due to the covid-19 crisis ends, although Abengoa has requested a postponement from the judge, which has not yet been pronounced.