World
Alcampo loses 16% of sales since 2019 and falls below 4,000 million in 2021 | companies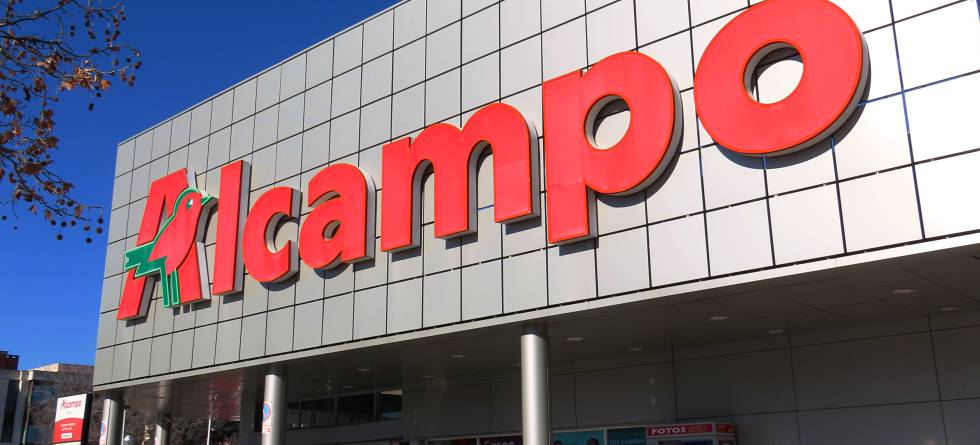 Alcampo accentuates its downward trend. The hypermarket and supermarket company closed the 2021 financial year with gross sales (including VAT) of 3,921 million euros in Spain, which represents a 15% drop compared to the previous year. So, despite the demand caused by the pandemic lockdowns, its sales have already suffered a 3.3% drop. Since 2019, the company owned by the French group Auchan has left 16% of its turnover in Spain.
As explained by its CEO, Américo Ribeiro, in the activity and CSR report for 2021, the year in which Alcampo celebrated its 40th anniversary, the year "was marked by the effects of the pandemic and inflationary tensions."" In Alcampo We are clear that the only way to evolve and grow is through differentiation and competitiveness in a sustainable environment, acting with ethics and economic, social and environmental responsibility", he adds, without further assessment of the drop in sales.
Since Alcampo, formerly Auchan, began publishing its activity report in 2015, including the aggregate gross sales of its different businesses (hypermarkets, supermarkets and gas stations), the 2021 figure is the lowest of all, and the first once it falls below the barrier of 4,000 million euros.
The distribution group ended the year with a network of 363 stores, made up of 63 hypermarkets, 242 supermarkets, 53 gas stations and five collection points for online purchases, one of the most relevant novelties of the year, together with the opening of a new hypermarket in Vigo. Investments did register a significant increase, reaching 104 million, 164% more than in 2020 and 2019. In the supermarket business, the growing presence of own stores stands out. These already account for 48.7% of the total, when before the pandemic they were 43%. Since then, the total proximity network has lost 35 establishments, of which 32 were franchisees.