World
The neobanks raise their bet on deposits: Renault Bank already rents 1.40% APR for two years | My money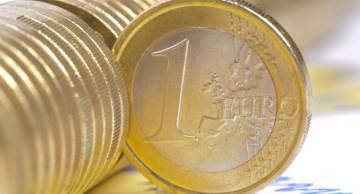 There is movement in fixed term deposits. The European Central Bank (ECB) has not yet raised official interest rates, but it will do so on July 21 and also in September, for now. The new course of monetary normalization has increased the commitment to deposits in the case of some entities, especially neobanks and foreign banks. Renault Bank The profitability of its 24-month Tú+ Deposit has just risen for the third time in just two months, to 1.40% APR, and it already pays more than when it was launched in Spain in November 2020 (1%).
The savings bank of RCI Bank and Services Spain, financial of the French automobile group, took a step forward on May 14 by raising the remuneration from 0.50% to 0.70% APR. It was the first increase since 2021, the year in which he cut interest several times (first from 1% to 0.85%, then to 0.75% and finally to 0.5%). On May 27, the yield rose again to 1.1%. And a few days ago it has taken it to 1.40%. The minimum investment is 500 euros up to one million euros. It has no expenses or commissions, although it does not allow early cancellation.
Renault Bank began operating in Spain offering the Tú Deposit at 1% for a term of 24 months and the Contigo Account at 0.65%. Currently, the account offers 0.45% APR. Before, it was already operating in countries such as France, Germany, Austria, the United Kingdom and Brazil. It is adhered to the French Deposit Guarantee Fund, which covers up to 100,000 euros per client and entity.
It is the newly minted online entities and the foreign ones that are improving the conditions of the deposits even before the ECB makes a move. "They are oriented towards a strategy of attracting very conservative clients," says Víctor Royo, head of commercial strategy at Ibercaja. In addition, an increase in the deposit facility, which is the cost assumed by financial institutions for having excess liquidity parked at the ECB and which has stood at -0.5% since September 2019. Since then, if, for example, you have an account of 50,000 euros , the bank pays 250 euros a year to keep them there. This has been the main reason why the returns on savings products have been discouraged to the point of approaching zero and why some entities have come to charge customers for having the money stopped in the account, a circumstance that is reversed in a scenario of rising interest rates. The market expects the deposit rate to be -0.25% in 15 days and 0.25% in September.
Orange Bank continues to pay 0.50% APR but up to 100,000 euros, instead of up to 40,000 euros. For its part, Banco Big now has a combined deposit at 1% APR for three months.
On the European deposit platform Raisin yields of 1.84% APR for three years can be found in the case of the Italian Banca Progretto, from 10,000 euros. Just a couple of months ago, this bank gave 1.25% APR. Also for three years, Younited pays 1.35% APR from 2,000 euros.
"In traditional banks, changes are also beginning to be seen, but more timid. It is very likely that this upward trend will continue and continue in the coming months, as we are already seeing in other markets such as the United Kingdom or the United States. More competition also means more savings opportunities for Spaniards, who can achieve better returns on their investments", says Monica Pina, Country Manager of Raisin Spain.
"The most interesting option to get good profits is to take a look at the fixed terms of European banks, whose returns double or triple those of the Spanish", they maintain from HelpMyCash.com.
Despite the rises that the yields of some deposits are experiencing, it is currently not possible to beat a inflation which in Spain already exceeds 10%. However, these are safe savings products in which Spaniards continue to trust, according to the record of more than 890,000 million euros accumulated in accounts and deposits, according to the latest data from the Bank of